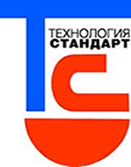 TECHNOLOGY - STANDARD specializes in production of reagents and kits for diagnostics of pathology of hemostasis system. We constantly have more than 30 different products which can be used in any laboratory.
The license of the Ministry of Health of Russian Federation ¹ 42/2000-1268-B

English
Contact Info:
116/95 Kalinina str., Barnaul, Russia, 656037.
telephone : +(3852) 22-99-37, 22-99-38, fax: +(3852) 27-13-00.

e-mail: mail@tehnologia-standart.ru
Our kits and reagents have been approbated and officially accepted at the Haemostasis Laboratory of the Altai Hematological Center as well as in over 500 laboratories of Russia and other countries in the last 20 years. Hemostasis disorders of thousands of patients have been diagnosed with the help of our reagents.

Thank you for your interest in our products